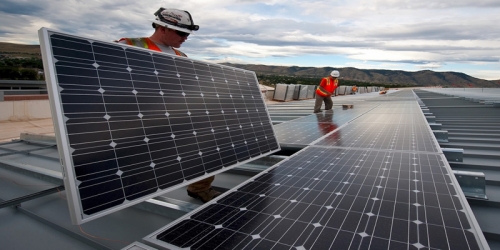 Finding a job can be a daunting task, especially if youre launching a career in renewable energy. Here are some helpful tips that can help you put your best foot forward while searching for a job.
What Employers Are Looking For
Transferable Skills
Whether youre just out of school or switching from another career, employers in this industry like their candidates to have a track record that shows a strong work ethic.
A job applicant can display this with the skills they ve built while in the military, in school, or while working in another industry. These can include critical thinking and troubleshooting skills. You should mention these skills in your cover letter.
Quality Training
When applying for a job as an energy auditor or any position in solar energy, professional training is a major asset. Its important to highlight any certifications youve earned, including the Building Performance Institute Certification. This piece from Quanta goes into the detail
Soft Skills
Many job applicants focus of displaying technical skills and knowledge. However, they also need to highlight some important qualities that can help them succeed on the job.
Employers want to know that you have certain soft skills, like working with others or the ability to communicate effectively. They are looking for applicants that can thrive when entering an existing team environment.
How Can an Applicant Wow Employers?
Your Resume
You can make a good first impression with your resume. Your resume can help you get your foot in the door with an employer. You must have a solid resume that lists your experience and skills in the following order: education, work skills, safety skills, work experience, and military experience (if applicable).
The Interview
During your interview, you want to demonstrate that youre the candidate theyre looking for. You can do that by carefully examining the job description. You should look at the job requirement and skills listed. Align these with your existing experience and traits.
During your interview touch on these topics. Also, be prepared to answers questions related to the position.
Be Positive
One mistake many job seekers make is to speak poorly of their education, past manager, or past employer. This can be a turn off for a potential employer. This negativity may leave a bad impression on your interviewer.
By blaming others, you dont appear to be a team player. Try your best to put a positive spin on your past experiences.