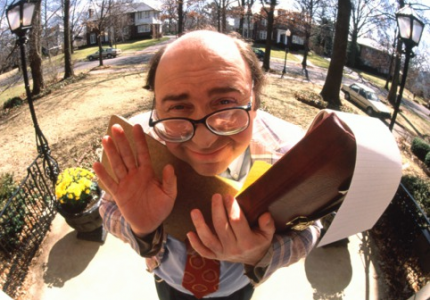 The world of sales is difficult to navigate. It's even more difficult to move up and get promoted without the right skill set in sales. Everyone knows that door-to-door salesmen can be frustrating, but there are some important lessons every salesman can learn from door-to-door sales.
If you're looking for more success in your sales and the option to move up, look no further. Here are five lessons you can learn from door-to-door sales.
Define Customer's Needs
The first key to obtaining success in sales is to understand the customer. This is vital in the world of door-to-door sales. When you're standing on a potential customer's doorstep, you have one opportunity to persuade them to let you inside. Many people will feel uncomfortable allowing a complete stranger into their home. They don't want someone to waste their time. In door-to-door sales, it's vital to immediately ensure the customer that you'll only be a few moments.
As for sales in general, the lesson is to immediately ensure the customer that their time will not be wasted by getting to know the customer's needs, and quickly showing how your product or service can benefit them. Door-to-door sales is good practice for condensing your pitch to its most concise point. Cutco, a door-to-door knife sales company, experienced great success by training their salespeople to condense their pitches to concise, relatable discussions with potential customers.
Show Confidence In Verbal And Body Language
Door-to-door salesmen must not only maintain a friendly and intelligent tone of voice, but they must also maintain friendly and inviting body language. Surprisingly, body language can directly affect the outcome of a sale. When you're presenting a potential buyer with a product or a service, you begin selling from the moment the conversation begins. You begin selling your personality and body language. These are the factors that determine whether or not a sale is made. It's vital that a salesman know himself and also know the customer. He has to be able to read the potential buyer and he has to know the specific words to use and steer clear of.
Build Rapport And Be Creative
Door-to-door salesmen have to relate whatever it is they're selling to other positive aspects of the customer's life. Being creative can greatly increase the chance of success, as relating your product or service to anything that the customer views as positive will put the odds in your favor. A door-to-door salesman could possibly use the neighbor's decision to buy in his or her favor. In a more general view of sales, the possibilities are only limited to one's creativity.
Show, Don't Tell
Alertness allows a salesman to create opportunities on the spot. When face to face with a potential customer, an alert salesman will see a potential problem or will at the very least bring a potential problem up in discussion and will automatically make the case for his product or service. Many successful companies started out by going door-to-door, pointing out problems, and then offering solutions.
Vivint is one such door-to-door success story, going from startup to Forbes most promising companies list. In 1997, Vivint began going door-to-door to selling home security and automation they believed homeowners needed. That service was protection and efficiency. By pointing out crime statistics for a certain area and similar issues, they were able to offer these homeowners peace of mind through a viable option for protecting their families and their properties.
The ultimate goal is to show the customer why they need your product or service. Make them think it was their idea or at least partially their choice to purchase your service. Don't just tell them they need what you offer; show them.
Close Confidently
Don't be afraid to close the sale. Even if you've played your cards perfectly, you must be able to actually tell the potential buyer that they need to buy. Many salesmen are not comfortable trying to persuade someone to buy. At the end of the day and after all the discussion, however, you might have to put the customer on the spot. If you've done your homework, and presented yourself and your product or service in a positive manner, you've made the sale already. This step is simply getting the customer to announce it. You must control the discussion so the only logical thing for the potential buyer to do is to buy. Let the last thing you leave in the customer's mind be the one reason they can't be without your product or service.
Photo Credit: Shutterstock