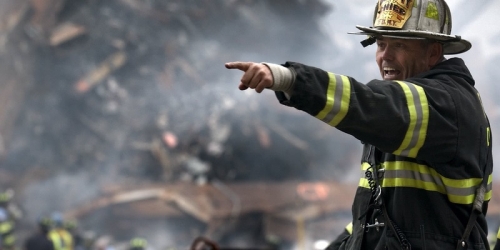 Firefighting is one of the most exciting career paths you could ever pursue. Furthermore, if you happen to be someone who derives a lot of joy from helping people, being a firefighter can be extremely fulfilling. The truth is that most people love this about firefighting; and are willing to try their luck at joining this heroic career.
Therefore, it is important to understand from the very onset that this job is quite competitive. Consequently, if you are to give yourself a fair chance of being among the chosen few who end up being every day heroes who help save lives and property from fire and its related consequences, you have to begin preparing long before you take the prerequisite tests and do the interviews.
For starters, you have to understand that these firefighter jobs can be quite demanding. Although to be fair, the demands of the job will depend on the your work environment. Nevertheless, quite a bit of flexibility with regards to work hours may be necessary; and demonstrating a spirit of self-sacrifice can go a long way in helping you secure this job.
Good communication skills, ability to work under stress, problem-solving skills, and being good with tools is usually very important for firefighters. But just for clarity, Here are some of the conditions you will need to meet in order to become a firefighter.
#1. Meet the Minimum Educational / Prerequisite Requirements
Certain academic qualifications & citizenship requirements may be necessary to be even considered for a career in firefighting. This is usually the first hurdle, and for a lot of people, the easiest to clear. Having exceeded the minimum requirements by far in comparison to your competition can obviously play in your favor. Having a course related to the field can also be plus for you; for instance, having taken a first aid course or some training related to fire fighting. Although these are favourable they will not outweigh any of the tests that come later in the process.
#2. Fulfill Basic Firefighter Requirements
Having your academic credentials in order is just the first step you have to meet on your journey to becoming a firefighter. The next is meeting some basic requirements, not necessarily academic. For instance, you have to be of the appropriate age.
#3. Pass the Physical Test
Firefighting is a physically demanding job. And before you can even proceed with your evaluation, you have to prove that you can handle this part of the job by passing the physical test. You will have to demonstrate that you can climb stairs, drag hose, carry weights, operate in confined environments, and use forceable entry equipment just to name some common components used in the tests.
#4. Pass the Firefighter Aptitude Test & Score High in all areas
Yes, you will need to do a test as part of your requirements to become a firefighter. The trick to passing these exams is adequate preparation. Past tests can give you an advantage; as well as thorough familiarity with the content that will be examined during the test. This test is very important, and many people are thrown out of the competition because of poor scores. So, make sure you prepare adequately.
#5. Pass the Psychological Test
Firefighting requires a certain personality profile. If you are someone who falls apart under pressure, or cannot handle the difficult and often shocking conditions you will meet on the job, then this test might cut short your attempts to become a firefighter. Firefighting requires an emotionally and psychological stable person, which is the reason behind this test. Some people will fail these tests because they don't understand the test or they try and trick the test. This cuts out a great deal of applicants that excel in any other areas, sometimes all areas but this.
#6. Fire Service Interview – Top 10%
Before you start working as a firefighter, the department will need confirmation that you know what you are getting into. This interview will prove whether you are right and ready for the job. This is also a chance to let your employer know why you are worth hiring, and why you might be preferable to other candidates who have made it this far in the evaluation process. The interview is a massive opportunity to outshine those that aren't as prepared or as well organized as you. The fire service interview is one of the most competitive going around so you want to aim to be in the top 10% at a minimum.
Some Tips You Can Use as an Aspiring Firefighter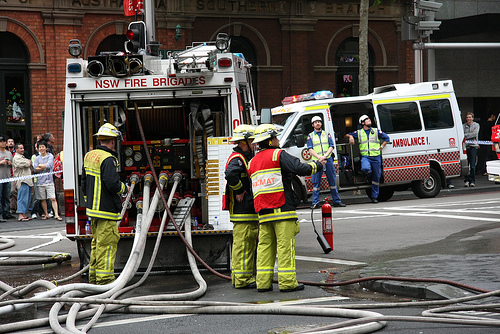 Becoming a firefighter demands much of its candidates. Midway through the process, you might even start questioning why you want to pursue this career. So, how do you prepare yourself beforehand? Here are some tips you can use.
#1. Talk to a Firefighter
What better way to learn about firefighting than from the horse's mouth? A firefighter can give you lots of valuable insight about the nuance intricacies of the career and keep you from making unreasonable assumptions about this job.
Not only will this help you understand the career better, but the experience will be a huge advantage during the evaluation process. The exposure could also help you make professional contacts that can guide you through the evaluation process and help you improve your odds of success.
#2. Get Physically Fit
Firefighting requires good physical fitness. So, it is important to get in shape long before the evaluation process begins. It would be a shame if bad fitness becomes the only reason you cannot join the career of your dreams. Stamina, strength, and overall fitness are usually the focus here. This is part of the process we can absolutely control so I suggest you do just that so nothing is left to chance.
#4. Keep Your Nose Clean
Firefighters need to be morally upright people. So, not having a criminal record is essential to successful trying to get into this line of work. While at it, it is important to watch what your social media sites say about you. Having certain opinions might work against you, especially when they imply that you have little regard for the wellbeing of others for one reason or another.
#5. Know as Much as Possible about being a Firefighter
It is important to know all there is to becoming a firefighter long before you get started on the process. This will give you a chance to improve in some areas and build your confidence. Things you need to know include the physical requirements, academic requirements, and other conditions as explained earlier.
It would be fair for a potential employee ( fire service ) to think you would have an excellent understanding of the job your applying to and the service your applying with. Another tip is to make sure you know your own skills and attributes so you know your suitable and that your able to convince the fire service that you are.