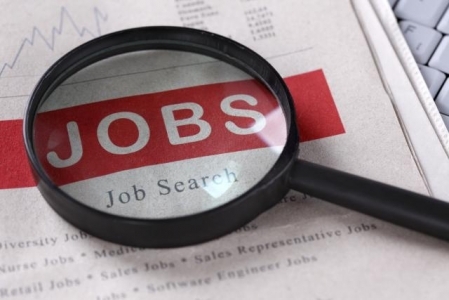 There are dozens of growing jobs in Chennai, and we've been able to find the top paying job in the city. But there are a lot of different jobs that pay very well, and theyre all in the same sector: IT. Let's take a look at the highest paying jobs in Chennai, starting with the top paying position.
Project Manager, Information Technology
Payscale.com offers in-depth information about salaries in Chennai, and to no one's surprise, information technology is the top paying in terms of salary. Individuals in this field can earn, on average, Rs 1,206,573 per year.
This is the median salary, and this information is derived from 636 salaries posted by users.
When you look salaries as a whole, the salary in this field ranges from:
· Rs 588,427 – Rs 1,905,283
· Bonuses range from Rs 0 – 285,773
Profit sharing in the field is common, with most employees earning between Rs 13.90 – 294,044 in profit sharing. Commission may also be granted, and bonuses are common in the field. Project managers have years of experience, and are in charge of massive teams of employees that will be needed to successfully complete projects and run company networks.
Senior Software Engineer
Software engineers are the second-highest earners, with an average salary of Rs 614,148. These individuals will start their career as an associate software engineer, which has a median salary of Rs 420,265.
Senior software engineers have a salary range of: Rs 392,964 – 1,136,964. These professionals also benefit from the following:
· Bonuses up to Rs 129,214
· Profit-sharing up to Rs 155,502
Commission in this profession is non-existent, and salary depends greatly on the amount of experience the person has in the field. Bonuses and profit-sharing may or may not be provided by an employer, and there is plenty of room for growth in this profession.
The highest in-demand skills in this field are:
· C++
· Linux
· C
Professionals that enter into this profession will normally move onto a new job in a higher position if they have more than 10 years of experience.
High Paying, Fast-Growing Jobs in Chennai
There are several positions in Chennai that are growing rapidly, and also offer high pay. You'll find a lot of these jobs online, and they include the following professions:
· MNC Company Jobs: Professionals in this field often try to find work in IT, and they're paid a monthly salary of Rs 30,000 – Rs 50,000 on average.
· Content Developers: Content is king on the Internet, and the SEO field is rapidly growing in Chennai and all of India. These professionals do not need high levels of education, and they earn a monthly salary of Rs 12,000 – Rs 20,000 on average.
· BPO and Call Centers: Outsourcing is a major component in India's job market, these professionals will work in a variety of different professions, including: writing, programming, customer service, telecommunications, search engine optimization, virtual assistants and several other positions. Working in these in-demand fields can help you earn Rs 25,000 – Rs 40,000 per year.
Chennai has a very thriving job market, and is one of the best cities in all of India to work in. Many of the jobs listed are quickly growing, and have a high demand for skilled individuals.