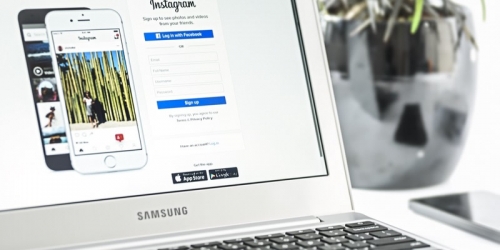 Social Media can get you hired in a number of ways and there are a lot of tips and tricks to it. It sounds quite odd but it's legit and it works. A part of getting hired comes later, the first and initial step is to how to find a job.
Instagram is vast social media network with almost 130 million users, where around 16 billion photos have been posted and about 1 billion likes happen each day. There are a lot of ways of using social media to find a job.
That being said, I can give tips on how one can leverage Instagram for finding a job. The first thing one should do is to make an account solely for that purpose with a username including only one's name or name with one's profession. Cool and stylish words must be avoided. Once the username is done, create a short but effective and compelling bio highlighting your field of work, your experience, and your goals. Also, add your LinkedIn profile link or online Resume link to your bio.
Getting done with setting up the profile on Instagram, the next part involves two strategies, that if executed perfectly, can increase the chances of finding a job on social media. Heres how to do it with instagram.
1.Instagram Content Strategy
The type of content plays a key role in using social media to find a job. The content must be related to your career, showing your experience and your skill.
Post photos of yourself working at your home or your work site, etc.
Post short videos, showing your works and skills.
Post pictures of and at the organizations you have worked for.
Photos of presence at conferences and other industry related events.
While posting the photos, make sure to use hashtags related to industry and your career.
2. Instagram Networking Strategy
First, make it clear to yourself that what type of companies you want to pursue. Instagram is a vast network and a lot of companies have profiles on it. In case the company doesn't have a profile, target the employees of the company.
Get on Instagram, explore and meet people. Have a conversation with them. Rather than talking all about the job at first, get some advice or tips from the people in the respective field. Research the companies on Instagram. Research the hashtags these companies use. Try using the same hashtags in your posts. Also, create relevant tags as appropriate. This can make it easy for a recruiter to search you.
Set up educational meetings and request that what it takes to acquire a position at that organization. When you have these sorts of discussions, individuals can see your identity, your energy, and your enthusiasm for a particular field. They can likewise observe that youre stepping up and quite interested. By doing so, you get yourself under the radar. The greater part of this can help you get a job there. This happens constantly. That is the reason networking is such a basic piece of employment inquiry, particularly when you have no involvement.