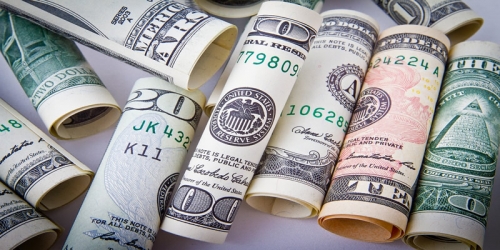 Making ends meet can be a struggle, and sometimes it is worthwhile taking on a second job to supplement your finances. Of course, you will be able to find numerous jobs that offer part-time hours, but if you are looking for a second job, then you'll need one that offers enough flexibility that'll allow you to continue your studies.
Here are some current jobs that could be the flexible option you are looking for:
Uber Drivers
Everybody has heard of Uber, the taxi service company that you order through an app. The drivers work for themselves, in their own vehicles and choose the hours which better suit them. Sounds good? Lots of people are looking at this as a second income option, however, make sure you are aware of the downsides of being an Uber driver.
Not passed your driving test yet? You could be missing out on loads of different ways to make a second income as a driver, or furthering your job search as you could commute by car. If you are looking to take your driving test, you can prepare for your theory test online with toptests.co.uk.
Freelance Blogger
Blogging is becoming a very popular way of earning money. If you have the necessary writing skills and you market yourself in the right way, you could start making good money from blogs. You can earn money through paid work where a business or agency would pay you to write their blogs for them, or if your blog is highly successful, you could get paid to display ads on your blog and promote brands you love.
Bar Work
Working in a bar can be very flexible if you apply as casual staff. Many people also find this is a good way to keep socializing while working as you get to talk to lots of different people. This type of job is less likely to suit you if you don't enjoy working late hours or have family commitments at home in the evening.
Call Centre Work
You might be surprised to find the flexibility that some companies offer in their call centers. They often offer shifts for just a few hours to cover their busiest periods. This can be ideal if you want to do a day shift on a Saturday or a few afternoons each week.
Delivery Driver
Another very flexible option is self-employed delivery driving, where you can pick and choose your own hours. All that you require is a full driving license, a vehicle, insurance, MOT, and local area knowledge to enable you to find the places on your route. Depending on the company, you can usually get as much or as little work as you need, so you don't have to worry about quiet periods of work. In busier times like December, there will be more work available to handle the increased deliveries in the run-up to Christmas.
Getting a second income is a great way to keep you going when times get tough, and more people are looking at these types of flexible opportunities as a short-term financial solution.