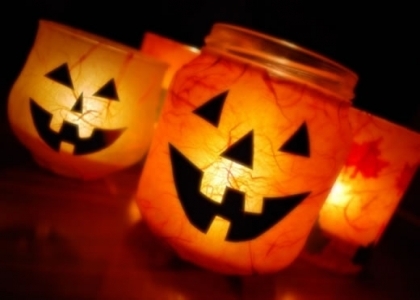 It's almost time for Halloween! The chill is in the air. The leaves are turning on the trees. Bags of candy of every description practically fall off the shelves into your basket as you wind your way through the grocery store. And everyone—especially the kids—has started to think about what their Halloween costumes this year will be.
Halloween isn't just for children, however. Many adults enjoy having the opportunity to dress up in costume and celebrate "All Hallows' Evening." And many businesses feel obligated—or enjoy, as the case may be—decorating for Halloween the same way they decorate for Christmas.
The dilemma one faces as Halloween approaches is what sort of activity and what type of "costume" one should consider wearing to work? While you want to have fun, you also need to display good judgment.
Let me share with you an example of poor judgment. I was a teacher and librarian for a mid-size elementary school for many years in a past life. We celebrated Halloween by allowing the children to bring their costumes to school, dressing up after lunch, and going on "parade" through the school. Each class, then, had a party that consisted of cupcakes, popcorn, Kool-Aid, and party games. Everyone had fun, and the kids always enjoyed themselves. Some of the parents also got into the act and dressed up.
Imagine the horror of the teachers and the principal when one parent showed up one year in white jeans, a white tee shirt and "fake" dynamite sticks attached to his belt. In our book—in most people's book, I would hope—that was the height of bad taste and insensitivity. The principal was placed in the awkward position of telling that father that he was not welcome in the school dressed in that manner. He was ticked off over being asked to leave the premises… but, let's face it…that sort of costume for an elementary school was in extremely poor taste. He was the only one who thought he had been "clever" with his costume. And while that particular costume may have been appropriate for an adult party later in the evening, it was most inappropriate for a school setting and a school party.
Unfortunately, as time went on, the costumes even for the children got more and more outrageous and inappropriate. By the time I left that school, Halloween costumes even for the kids became a thing of the past. There might be a small party at the end of the day, but costumes were banned because they became increasingly ghoulish, grisly, and age inappropriate.
This week, I saw on the news that someone has already come up with the idea of selling a Halloween Hazmat costume. You know, some things just aren't in good taste.
5 Rules For Celebrating Halloween At Work
So, when it comes to celebrating Halloween at work, my best advice is to keep these five rules of thumb in mind:
1. Check The Policy
If you are new to the company, check out what the policy is around the celebration of Halloween at work. It may not even be allowed, and you don't want to show up as the only one in costume looking foolish or worse—having to go home to change.
2. Be Tasteful
If costumes are allowed or even encouraged, use good taste. Be clever but not ghoulish. Be original. Think of something you can put together from things you have at home. You don't need to spend a fortune to have a clever costume.
3. Decorate Your Office
If you can add to the festivities by decorating your office (or your cubby) with something that is seasonally appropriate, do that as long as it falls within whatever guidelines there may be at work.
4. Don't Go Crazy
Make sure you aren't the one who goes "too far" in celebrating the season. Use good judgment around everything you say and do around the holiday.
5. Put Candy Out
If you are in a position to have candy on your desk or in an area where people can help themselves, it might be appreciated. Make sure the candy is the type that is individually wrapped, however.
At the end of the day, the main point to remember is that Halloween is one of those holidays that some people enjoy and appreciate, and others do not. Be prudent and do your homework ahead of time so that you know that whatever you choose to do is within the organization's/company's guidelines. The last thing you need is to be called to the boss's office because you used poor judgment or displayed poor taste over a holiday.
About the author
Kitty Boitnott, Ph.D., NBCT is a Certified Life Strategies and Stress Management Coach and is an ICC at CareerHMO. Visit her coaching page here.
Photo Credit: Shutterstock