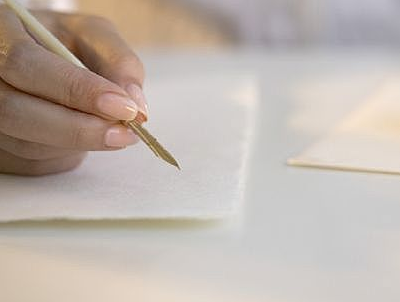 The cover letter may be a second thought to many job seekers because there's the feeling that employers aren't going to read it, but the fact is you never know if it'll get read or not. There are certainly employers who just go straight to the resume, but there are also those who will take the time to read it to determine if they'd even move on to the resume. And it is just more professional to have one.
As a job seeker, you're better safe than sorry. Don't let a poorly written cover letter be the reason the employer dismisses you as a qualified applicant for the job. The cover letter is in fact another opportunity to help you sell and impress if you know how to write it effectively.
There's a lot of information out there on how to write cover letters effectively, so here we focus on some things you SHOULD NOT do:
1. Don't waste the opening paragraph.
Most people start by stating I saw your posting and I am very excited to apply. This is the most important part of the cover letter so if you want to tell them what job opening you are applying just put Regarding: <name of position> ABOVE your salutation.
2. Don't tell your story – talk about what you can do for them.
Many people want to tell their story: I started here and then went there and so on. But the employer does not really care about your story. The average time spent looking at a cover letter is 3-5 seconds so you need to start right off by saying "this is what I can do for you".
3. Don't have long paragraphs.
Again, the cover letter is quickly scanned so after the opening paragraph, use bullets and short statements so they are easy to read. Do not just repeat information you already have on your resume. Since you said what you can do for them in the opening paragraph, now have some proof statements. For example:
Driving record levels of sales and market share is what I do best. I have over 10 years of success in technology sales and have consistently been recognized as a top performer.
Highlights of my background include:
Ranked #1 out of 30 peers for delivering 157% of my sales quota in 2015.
As a job seeker, don't worry whether or not the cover letter will be read by the employer. Just know that if it is read, you will leave an impressive a mark with your cover letter as you will with your resume. The cover letter is another sales tool for you to win employers' interest to contact you. For additional tips to cover letter writing, also read: "4 Red Flags Employers Watch For On Cover Letters."
About the author
Don Goodman's firm was rated as the #1 Resume Writing Service in 2013, 2014, and 2015. Don is a triple-certified, nationally recognized Expert Resume Writer, Career Management Coach and Job Search Strategist who has helped thousands of people secure their next job. Check out his Resume Writing Service. Get a Free Resume Evaluation or call him at 800.909.0109 for more information.
Photo Credit: Shutterstock